The Topography of Adaption
Client Social + Pattern Design, Art
Category Hueman Design Competition
Year 2021

Photography Margaret Waiyego Zollinger
Video Margaret Waiyego Zollinger
Location Zurich [2021]
The Topography of Adaption is a visualization of the process that people go through during the process of integrating into a foreign society.
The artifact is made up of four parts, including encounters with foreigners, capturing their values, the mapping of the adaptation process, and the ease gained from integration. These four elements make up the essential process of (positive) acculturation – the adoption of elements of a hitherto foreign culture by individuals, groups or societies. The act of drawing reflects the successive experience of inner and outer adaptation and captures the otherwise mostly hidden process in a metaphorical map. When someone successfully adopts foreign elements into their own way of life, they gain the freedom to go their own way. The topographies, generated by a laser cutter, represent integration and the sense of lightness it brings with it.

Services Pattern Design, Photograpy, Animation, Video Editing, CAD
In the meantime, beautiful forms emerge,
which soon grow, transform and disapear.
︎︎︎Process thought fragments

︎ A frequent consequence of cultural contact is the emergence of insecurities (anomie and marginalization). The background to this insecurity is the built-up self-evidence of the organization of everyday life, based on one's original culture. This insecurity, which always arises when one is confronted with change, occasionally takes the form of a culture shock.
A certain reserve arises when recruiting participants, and later an uncertainty emerges during the drawing process. When recording the line, I experience an inner tension, which I record as thought fragments.

I have trouble with angular shapes; they don't lend themselves to smooth tracing.

Oh, this is not going to come out well.

After a while, after a few rounds are drawn, confidence follows. It's going to be something.
And with each new line I can fail, I can destroy the drawing.

Each line is stored time, time of my life. Life time.

The minute tracing is exhausting at times, my thumb hurts. As I draw, I adjust the angle of my hand to follow the line. I have to change my perspective so I can see the lines. Sometimes, however, I can't tell the line I'm drawing from the one before it. I continue to draw, trusting in my ability, until the fear becomes too great. I pause.
The first stroke, after a pause, is difficult.
I realize that I need to mentally reintroduce myself to the process of. I need a moment to settle into the map. Until the drawing pen runs smoothly.

If I am ignorant, overwriting the previous hill, bump or vally, that is, passing over it, not taking it into the next line, I lose information, a potential. The map loses information.

Drawing requires attention, presence, concentration, will and leisure, a love of the thing and openness.

Joy rises when new forms are formed. Astonished, I wander back with my eyes, searching for the source. The new form builds up slowly, even quietly, and only emerges with time.

To see what was and is no more, respectively what became of it.

From a distance it seems like an organism, a larger whole, a sculpture from above.

Transformations need patience. Values, norms and customs do not change overnight, step by step, day by day, month by month, year by year, generations by generations, line by line.
︎︎︎Further participants+drawings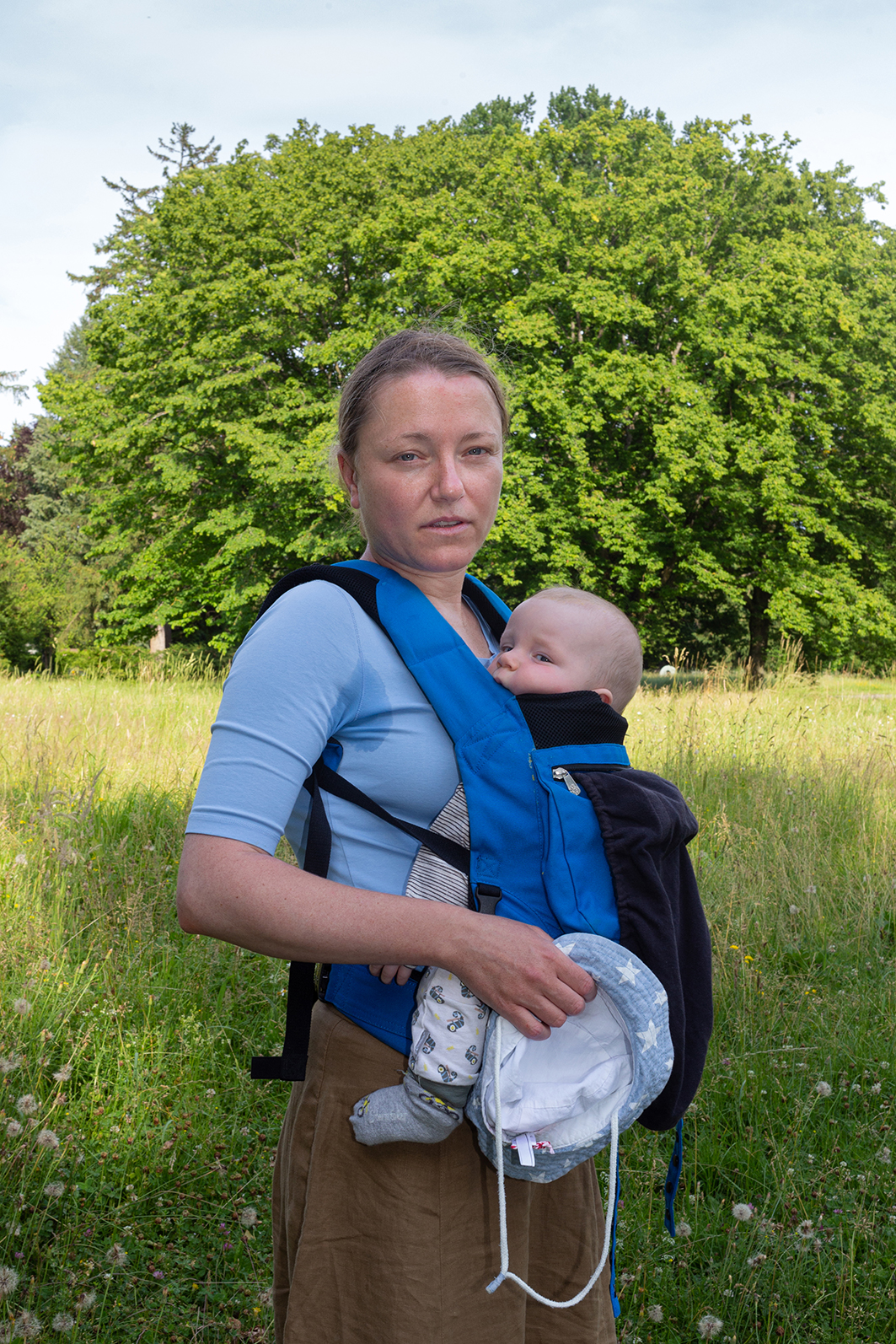 Katja, 39 + Baby Boy [Cemetery Sihlfeld]
Marco, 44 [Fritschiwiese]
Debora, 46 [Idaplatz]
Laure, 49 [Josefwiese]
Topography 1 Dori ︎︎︎︎︎︎
Topography 2 Martin ︎︎︎
Topography 3 Marco ︎︎︎