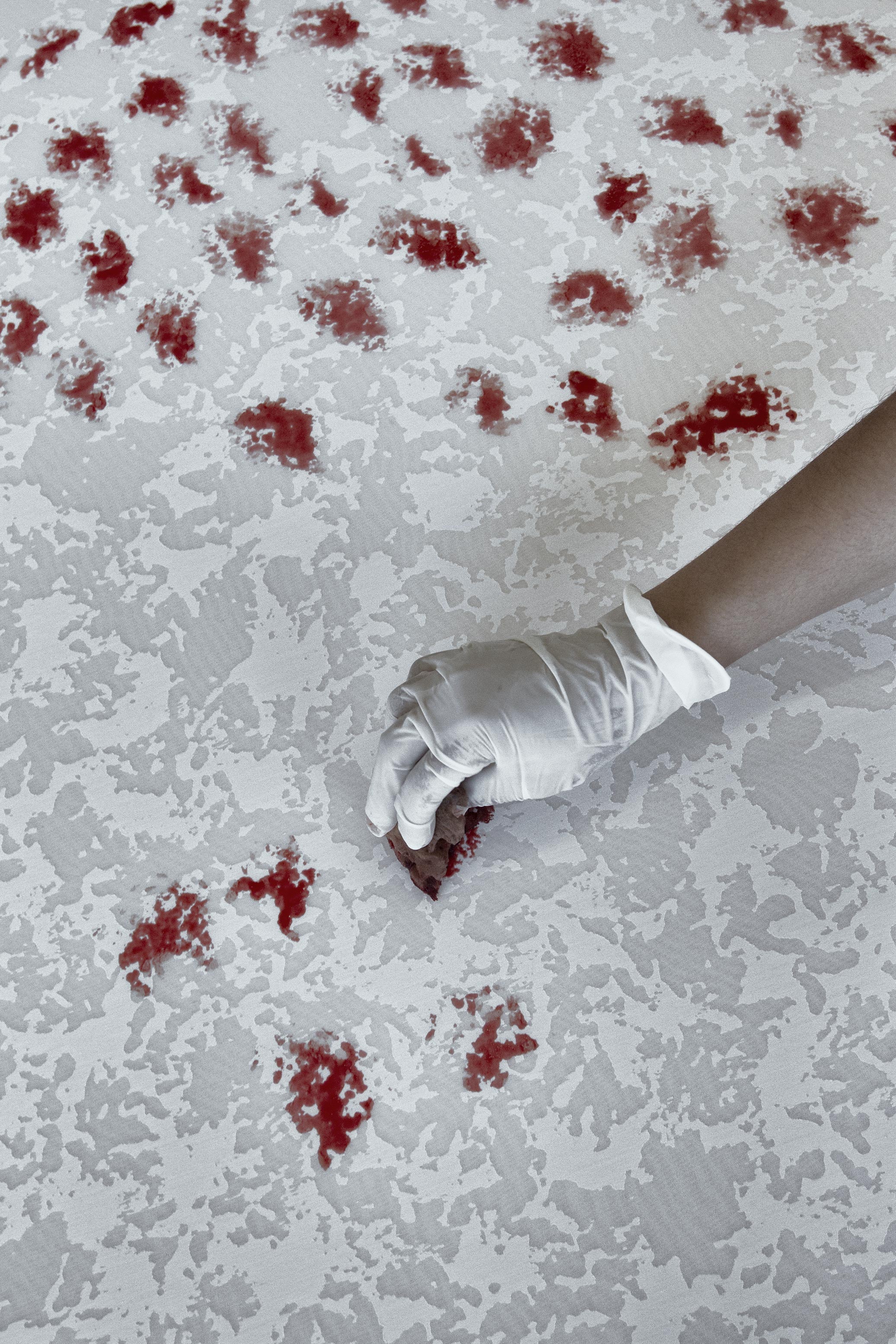 Category Textile design
Year 2017

Photography Felix Dietsch
Print Margaret Waiyego Zollinger
The grainy and crystalline surface of the beautiful red speckled granite appears like flowers embedded on a mossy forest ground. The hard stone can be found in Småland in central Sweden.
Using a natural sponge for printing allowed to achieve a rhythmic dotted surface. The half-transparent Devoré gives the room an airy atmosphere. It filters incoming light and also protects the privacy.

Hand printed textile on Devoré.


Services Textile design, Experimental printing